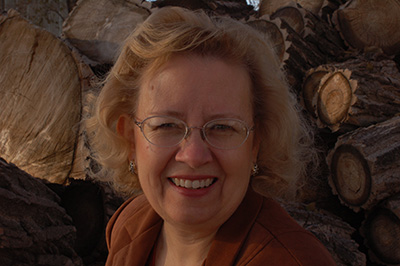 Marcia K. Washburn, BA, MME
[email protected] 970-842-4776

Marcia Washburn, joyfully married for 40+ years, is the mother of five sons whom she homeschooled in their rural Colorado (USA) home for nineteen years. She has served in various leadership positions in local and state homeschool organizations and holds advanced degrees in elementary education & music education. She was awarded the 2009 Dr. Ruth Beechick Award for Outstanding Contribution to Home Education in the State of Colorado.
---
She now serves as a teacher of teachers through her speaking and writing ministry. Her articles have appeared in Home School Enrichment Magazine, CHEC Update, The Old Schoolhouse Magazine, The Teaching Home, Answers (Answers in Genesis), on Crosswalk.com, and many others. Her books include:
Activity Days for Homeschool Groups and Families
Hands-On Activities Books Series
Beethoven Who? Family Fun with Music
Talent to Treasure: Building a Profitable Music Teaching Business
Teach Your Family to Play the Soprano Recorder
Home-Based Eldercare: Stories and Strategies for Caregivers
---
In addition to speaking regularly for homeschool support groups, she has been a featured speaker and keynote at events across the country. She was especially blessed in 2006 to present the first-ever home education seminar to the Shuar people of the Eastern Ecuadorian jungle community of Makuma; she presented a follow-up parenting seminar there for two weeks in 2010. She spoke at a homeschool conference in St. Petersburg, Russia in February 2017.

Marcia has also been featured many times on Generations Radio with Kevin Swanson, a Christian internet radio program heard weekdays in fifty states and sixty+ countries. She also has been interviewed on many other live and internet programs.

In addition to her home education topics, Marcia speaks with transparency about the joys and challenges of caring for adult relatives in her home over the years. Her experiences have led to a rich understanding of how God's grace sustains both the caregiver and the care-receiver.
Marcia is available to speak to groups of all sizes, both nationally and internationally. Her topics include home management, parenting, home education, encouragement for moms, caregiving, and teaching tips for independent music teachers. Please contact her at [email protected] for further information.

---
WHAT LEADERS ARE SAYING ABOUT
MARCIA WASHBURN . . .
"I have had the privilege of knowing and working with Marcia for several years. During this time, she has displayed a consistent professionalism and friendliness that has made working with her both easy and pleasurable. As a veteran homeschooling mom, author, and speaker, Marcia is well acquainted with the everyday challenges and struggles homeschoolers face. Communicating from this perspective, she is able to reach out to other homeschooling moms right where they are--not at the pinnacle of perfection, but down in the trenches, fighting the battles, and winning the hard-fought victories for the next generation. Marcia is passionate about Christian home education, and delights in serving the needs of the homeschooling community. I consider it an honor and pleasure to call Marcia not only a colleague, but also a true friend and compatriot in the battle for the next generation." ~Jonathan Lewis, Editor of Home School Enrichment Magazine

---
"Marcia has been well received by the constituents in Colorado. She has a great wealth of experience and wisdom in the areas of music, hands-on activities, and organization. Her approach is very practical. When she speaks, she shares from experience, as well as knowledge. She is very organized and thorough. She has spoken at the Colorado Denver conference on many subjects for multiple years in a row and no one has ever complained about getting someone new. She is a woman of high integrity, and very eager to serve others. She is loyal and faithful, and yet honest and truthful, as well. I think you would be blessed to have her as a speaker at your conference." ~Jeannette Gaiter, Former State Conference Coordinator Co-Chair
---
"Thank you so much for speaking to our group last Thursday night. We truly appreciate the effort you went to, to bring so much information, experience and knowledge to our group. We all enjoyed you thoroughly and are looking at scheduling another workshop in the near future." ~Anne, Support Group Leader
---
"Hi Marcia, What a blessing it's been getting to know you. It's not everyday that God has you cross paths with someone special. Your encouragement alone has truly blessed me. No one quite knows what another might be going thru, however God always knows who will be a blessing. That's what you've been to me! I am so thankful that you were so easy to work with, and right from the start you were encouraging me and praying for our conference. Honestly I've not worked with anyone like yourself." ~Michele Herrera, Coordinator for 2008 Central Coast Home Education Conference, Santa Maria, CA
---
"Marcia Washburn was the featured speaker at our 2004 annual homeschool convention in Wyoming. As the state-wide Christian support group in Wyoming, H.O.W. desires to bring speakers that will inspire, encourage, and inform attendees in their vision for homeschooling. Marcia has had many years of practical hands-on experience with homeschooling five sons and serving in leadership for much of that time. More so, Marcia, with her warm and personable presentations seemed to reach and touch the hearts of homeschooling moms. Marcia made herself easily available to answers questions and offer encouragement to anyone who approached her. We would highly recommend Marcia as a speaker." Sincerely, Ron and Debby Becker, Wyoming State Conference Co-Chairs